Next-Generation Web Services for Legacy Web Sites
Our latest content management solution is a modern web publishing platform with security and accessibility built-in. Our mobile-friendly, UVA-branded template powers your site which will benefit from future feature enhancements as soon as they are released. Our team can quickly spin up a new site and train you to add and edit your content. For sites migrating from the ITS legacy platforms, your first year is free!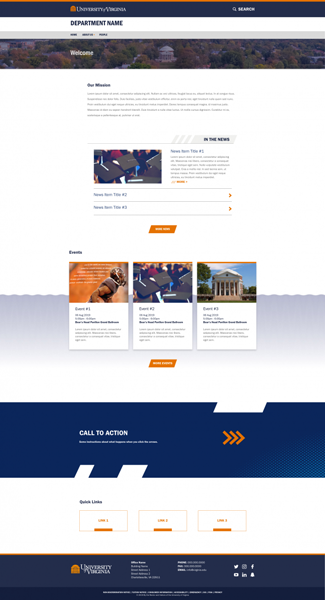 Features include:
Drupal-based content editing experience
Flexible page layouts
News
Events
People
NetBadge-protected content 
Our roadmap includes more design options and integrations:
UVA Event Calendar integration
Webforms
Alternate designs/themes
Faculty-focused features such as publications and course listings
If your site needs more custom attention we can assist you with a full range of strategy, design, and development services.